This superb sculptor was born in Athens and was believed to be an apprentice of Egias in Athens and Ageladas from Argus. What Pericles represents for Athenian democracy, Phidias represents for classical art. With his great spirit, he marks not only his time with his work of art, but also that of his future generations. His work is the carrier of the highest political, spiritual and religious ideas reflecting the society' s finest equilibrium, where the citizen is free and responsible, while divinity is in an inconceivable, unsurpassed dimension.
Among his most famous works are the statues of Athena Parthenos made for the Parthenon temple in 438 BC and the statue of Zeus Olympus which was placed in the temple of Zeus in Olympia around 430 BC. The latter was the most famous statue in antiquity and one of the Seven Wonders of the World. They were both made of gold and ivory. Because of their imposing height (they were about 12 m tall) and their large dimensions, they brought awe to the worshipers. Unfortunately, none of these have survived. It is believed that the statue of Athena Parthenos was transferred to Constantinople. Archeologists recently discovered the workshop of Phidias where he made the statue of Zeus. The casts of his garments came to light, also very delicate jewelry made of glass, and remains of coloring substances. According to ancient sources, "whoever got a glimpse of the statue of Zeus would never become totally unhappy." We approach the magnitude of his personality through his marvelous sculptural compositions in the Parthenon.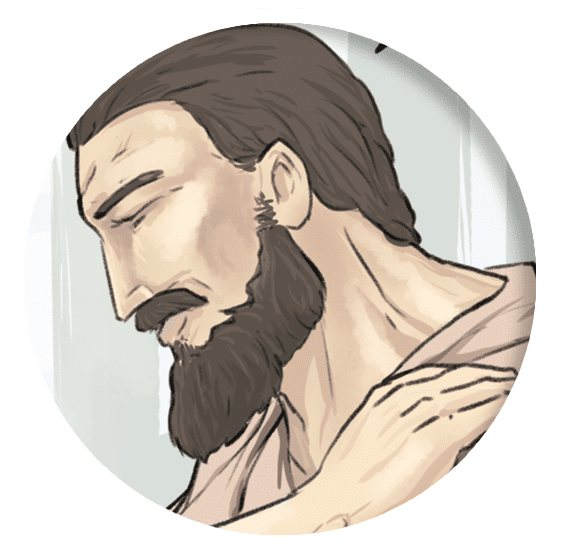 He worked there for 15 years, from 447 BC, starting with the Metopes, until 432 BC, when the pediment figures that he used to embellish the temple with were finished. He also supervised the design of the Parthenon frieze, in an original, if not revolutionary depiction of new convictions towards tradition, both religious and artistic, which coincides with the words of Pericles in his Epitaph; replacing the old myths of Athens with the festive Panathenaic procession and thus revealing the Athenian people's worldly goods, modesty, pride, discipline and freedom. In the procession the real time and space are lost and the figures, which participate, are moving in a "poetic" space given by Phidias, where the gods and the mortals coexist in harmony. His vision for the Athenian democracy, unfolds now in front of the eyes of the spectators in an impressive 160-meter long frieze.
On the whole, Phidias was the creator of the most highly inspired project of Greek sculpting. It is of course impossible for Phidias to have sculpted by himself the multi-figured compositions of hundreds of Gods, heroes, men and animals. But certainly we owe him the general conception and design of the Parthenon. Additionally, archeologists have identified roman statues, Hermes of Ludovici, Apollo Kassel and Athena Lemnia as copies of his original works.